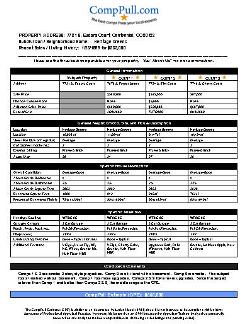 View a sample report
To receive your CompPull Estimate Report, simply fill out the Order Form and pay with PayPal. The report will be sent to your email address. Our goal is to return the CompPull Estimate Report within 3 business days.

The cost of a CompPull Estimate Report is $125.

Questions & Answers

Q. I represent a corporation with a large portfolio of properties. Why use CompPull.com instead of a BPO or AVM?

A. CompPull.com uses only local licensed appraisers, the value experts. Due to advanced education in valuation, appraisers can provide a superior product that is concise, relevant and accurate.


Q. I want to refinance my home. Why should I get a CompPull Estimate?

A. If the property's equity is uncertain, It is better to spend $125 to find out - rather than 3 to 4 times that amount on a URAR appraisal. And, you can ask your lender to reimburse you a portion of the fee if they are able to close the loan.


Q. Will a URAR result in the same value as a CompPull Estimate Report?

A. Because we select the best comps, the URAR appraisal is likely to use the same comps. Depending on the accuracy of the information you submit to us, the two final estimates should be fairly close.